Rev. Kim James of Ogden First United Methodist Church speaks during a news conference in Salt Lake City on Wednesday in support of the abolition of the sales tax on groceries. Utah is one of 13 US states that levy sales tax on grocery purchases. (Jeffrey D. Allred, Deseret News)
Estimated reading time: 4-5 minutes
SALT LAKE CITY – Some state lawmakers and religious leaders urged Utah lawmakers on Wednesday to abolish the grocery sales tax, arguing that the tax on a necessity such as groceries puts a greater burden on people in the community who need it financially have to fight.
Rev. Kim James, pastor of First United Methodist Church in Ogden, said her family spent $ 14.62 on Utah state food taxes in one month. She said while that expense wasn't a big deal to her, saving a similar amount could make a significant difference for a low-income family who could use that money to buy five gallons of milk, four gallons of gasoline, or two pounds of ground beef.
"The religious coalition is here today to say the government tax rate on food should be zero. We are calling on the Utah Legislature to end the 1.75% tax on groceries, "said Rev. James.
Quoting John the Baptist from chapter 3 of the Gospel of Luke in the Bible, she told tax collectors not to levy more taxes than required, and said that the Utah amount for food should be zero.
Rev. Vinnetta Golphin-Wilkerson, pastor of Granger Community Christian Church in West Valley City, said her church opened a pantry 17 years ago to help people in emergency situations. Instead, the pantry is now helping the families in the community survive.
"I'm here to tell you that the Utah state food tax is unfair, false, and short-sighted under pressure from rising housing costs, gasoline costs, and other living costs. It is wrong to tax a human necessity in order to run a $ 1 billion surplus, "Rev. Golphin-Wilkerson said.
She said inflation was making it harder for families at risk of poverty and called on lawmakers to "do the right thing" and end the food tax to help those who live on the edge of financial security.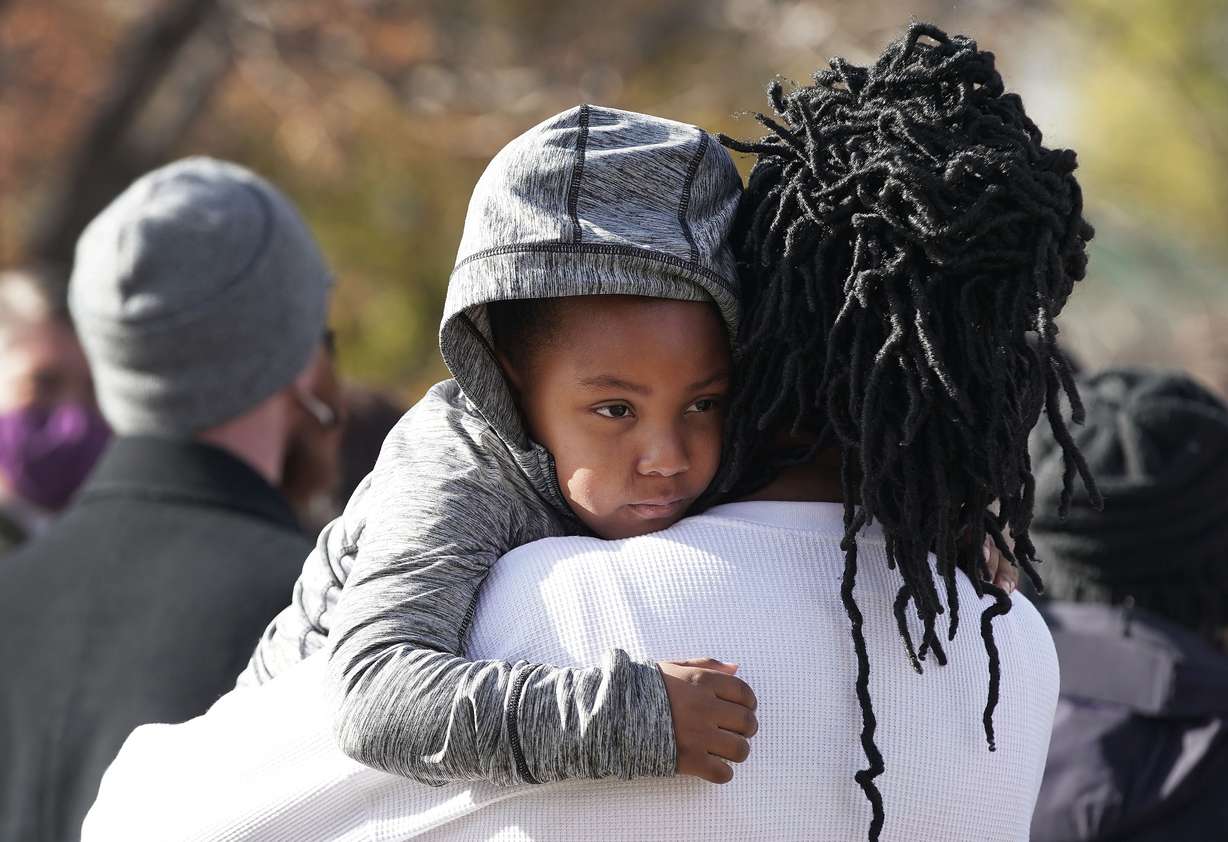 The U.S. Department of Agriculture reported that food prices were 5.4% higher in October 2021 than in October 2020 and are expected to continue to rise in 2022.
Some Utah lawmakers also spoke at the press conference, saying they support a food tax abolition bill that will be discussed in the 2022 Utah legislature session.
Senator Luz Escamilla, D-Salt Lake City, said she previously endorsed legislation creating a task force to address food insecurity and the No. 1 that the task force recommended abolishing that tax.
"This is the will of the people of the state of Utah," said Escamilla. "I hope my fellow state legislators hear the voice of the many, many working poor families who are in trouble right now and may not know how to feed their children for the next few days, many."
Senator Derek Kitchen, D-Salt Lake City, said one in five families in Utah experienced food insecurity in the past year. He pointed to the elimination of the Utah food tax as an opportunity for the legislature to cut taxes and make a difference for many Utah families.
---
This affects those at the lower end of our socio-economic spectrum, our brothers and sisters in the senior community, and broader working families. Now is the time to get rid of the food tax.
–Sen. Derek Kitchen, D-Salt Lake City
---
"This affects those at the lower end of our socio-economic spectrum, our brothers and sisters in the senior community and working families more broadly," said Kitchen. "Now is the time to get rid of the food tax."
Alex Cragun, a food security advocate for Utahns Against Hunger, said that Utah is one of only 13 states that currently have a food tax on unprepared foods, and that several other states have chosen to abolish similar taxes. He said several polls over the past 15 years have shown that over 60% of Utahners support the abolition of the food tax.
"With the cost of living growing faster than wages, many working families are struggling week to week. As the state seeks ways to invest in families, the abolition of VAT on food will be an easy change of policy, with immediate benefits for struggling Utahners." said Cragun.
He said groceries have become a lesser percentage of spending, citing the Bureau of Labor Statistics, which shows that 7 cents of every consumer dollar was spent on groceries in 2018, compared to 20 cents in 1960. Still, Cragun said, that there is still a high spending for low-income households and are the third largest spending after transportation and housing.
×
photos
similar posts
More stories that might interest you
Source link