Employee reports | The MOJA Arts Festival, Charleston's annual celebration of African American and Caribbean culture with music, art, spoken word, and other events, runs through October 10 with events that could be happening in your neighborhood.
First held in 1984, MOJA Arts Festival was built up from previous Charleston Black Arts Festivals and is named after the Swahili word for "one". The annual festival includes family-friendly events that highlight cultural touchstones that have been woven into Charleston's identity by African American and Caribbean artists and their descendants. The city's cultural office runs the festival every year.
While the festival had dynamic events over the weekend, here are the details planned for the coming week with details on some announced neighborhood events (TBA) to ensure smaller crowds due to the pandemic (Check MOJA event lists on Facebook to confirm TBA details.)
Daily:

MOJA juried art exhibition to be seen in the City Gallery

(Prioleau Str. 34) daily 12 noon to 5 pm – Until October 10, various works, selected by the watercolor painter Andrea Hazel.

Oct 6:

Celebrate unity with music and dance

at Enston Homes (900 King St.) 4 p.m. – Mystic Vibrations to perform

8th October:

Joey Morant Tribute at Festival Hall (56 Beaufain St.) – Time and Details TBA

Oct 9:

Cha-Cha-Charleston Afro-Cuban Celebration at Festival Hall (56 Beaufain St.) Time TBA – Gino Castillo performs live.
This year's poster art was designed by Arianne King Comer of North Charleston, who served as Artist in Residence at the Gibbes Museum of Art this spring. King Cromer's selected work is a batik painting depicting the 2019 reburial of the remains of enslaved Africans on Anson Street found during excavations for the city's Gaillard Center. The work is in honor of Ade Ofunniyin, a popular activist and teacher who founded the Gullah Society, directed and directed the Anson Street Project died in October 2020.
In other breaking news: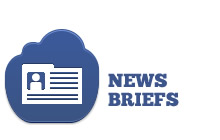 Follow the money. If you missed The post office and the courier Blockbuster Sunday story on the leisurely sand deal with former Charleston City Council chairman Elliott Sumy, you really should take the time to read it. Controversy: Where's the big money the City of Awendaw should get from their deal with Summery's sand mining company? From the story: "All told, the city got about $ 150,000, not nearly what it took to build a large park. According to Sumy's own bookkeeping, he had removed approximately 1.4 million cubic feet of earth or sand. That's the equivalent of a 50 acre lake dug 17 feet deep. At $ 2.50 per cubic meter, the dirt and sand excavated would have brought in at least $ 3.5 million. "
Mask requirement made for a dramatic week. A legal ban on a mandate requiring students to wear masks to protect themselves from the COVID-19 virus wreaked havoc across the state last week. On Tuesday, a Federal judge ruled The budget reservation violated the national Americans with Disabilities Act because it effectively banned some students from attending school by prohibiting school districts from requiring masking. On Wednesday, encouraged by the federal court decision, Education Inspector Molly Spearman published a memo The districts had the authority to require masks on campus and consult their lawyers to protect the medically vulnerable. The state Supreme Court voted in favor again on Thursday maintain the legal prohibition on mask mandates two days after the judgment of the federal judge on Tuesday. However, the new ruling allows counties to require masks without breaking state rule if they can find a way not to spend state money on wearing face coverings. Stay tuned.
Outreach group receives large grant. Our Lady of Mercy Community Outreach Services (OLMCOS) on Johns Island has received a US $ 50,000 general operating grant from the Leon Levine Foundation to help build equitable communities and empower individuals to reach their full potential through basic and emergency needs, education, employment, and health services to exploit.
SC is the sixth worst state for women killed by men. Following national attention over the disappearance of Gabby Petito and the body of a Florida student found dead in Florence County, South Carolina has received yet another dubious ranking. The state is the sixth worst state in the rate of women killed by men, according to a new report. In 2019, the last year of federal data available, 57 women were killed by men in South Carolina. A little more than nine out of ten women killed are murdered by a man they know, the report said. More: The post office and the courier, WCIV, Center for Violence Policy
According to FBI statistics, reports of hate crimes in SC are nearly doubling. In light of the growing number of reported hate crimes in South Carolina, the Federal Bureau of Investigation has launched a campaign to encourage residents to report discriminatory crimes. More: The State, WCSC TV
Aging roads in SC have the highest death rate in the country. A new report from The Road Information Program says that not only do South Carolina's roads have the highest death rate in the country, but aging roads cost motorists $ 2.1 billion a year. More: The post office and the courier
Butterfinger is SC's favorite Halloween candy, the retailer says. CandyStore.com says 14 years of sales data suggests Butterfinger is the preferred Halloween candy of choice in Palmetto State. More: Spartanburg Herald-Journal