Nestled in Northeast Louisiana on the banks of the Ouachita River and Bayou, Desiard is a surprising oasis of relaxation and fun with something for everyone. Whether you want to enjoy the great outdoors, shop, enjoy history, or enjoy dining — or all of them — the neighboring communities of Monroe and West Monroe make an ideal getaway.
"We invite visitors to our area to discover what makes us an off-the-border destination," said Sheila Snow, vice president of communications for Discover Monroe – West Monroe. "We have a lot of great museums that tell cool stories. We're a fun, upbeat community with a strong arts and culture scene. We have gallery tours, an art museum, a theater company, a symphony and ballets. We have great food. It's a great place for a long weekend whether you're on a couples getaway, girls weekend or bringing the family."
Snow said many visitors are impressed to learn more about Monroe's historical connections to internationally recognized brands after visiting some of its attractions. The Biedenharn Museum and Gardens includes a Coke museum, Coca-Cola artifacts and a counter where a soda jerk explains the early days of bottling Coca-Cola. Also on the site is the home of Joseph Biedenharn, the first bottler of Coca-Cola, several gardens, and an adjoining Bible Museum with an extensive collection of historically significant and unique Bibles.
In addition, the Chennault Aviation and Military Museum honors WW1 veterans through Operation Iraqi Freedom, with a special focus on General Claire Chennault and the Flying Tigers during WWII. It also tells how Monroe was home to a small plant pollination business that eventually grew into Delta Airlines.
"There are a lot of big names that have come out of this area," Snow said. "We are proud to honor our history and share it with our visitors."
Monroe and West Monroe also boast a thriving arts and culture scene. Tourists get a glimpse of it right away with more than 80 painted herons lining the bayou. The region includes several art galleries with a range of exhibitions, as well as other cultural meccas. Some favorites include the Louisiana Delta Ballet, the Monroe Symphony Orchestra, the Strauss Theater Center and the Twin City Ballet Company.
When you've worked up an appetite after visiting various attractions, there's no shortage of restaurants to fill you up. Snow noted that nationally recognized chef Cory Bahr runs the popular Parish Restaurant and Bar and Standard Coffee Co., known for fun and unexpected dishes like ramen. Barbecue is also popular in Monroe, with restaurants like 2 Dudes Brew and Que, Jac's Craft Smokehouse, and BBQ West serving some of the area's most popular meats and sides.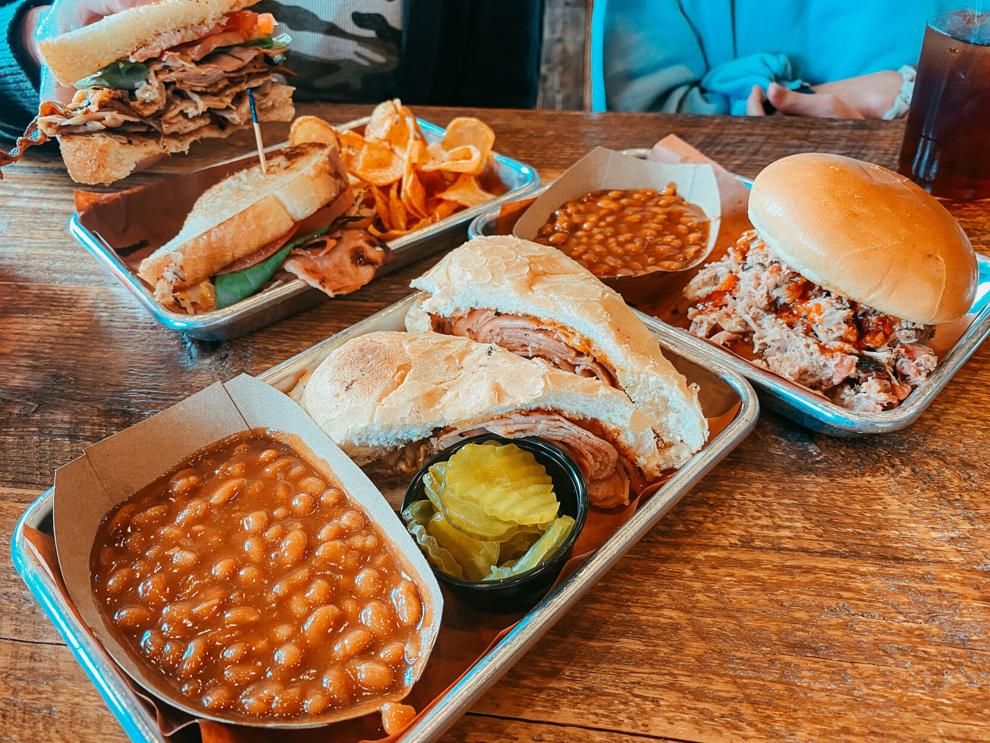 "The great thing about eating here is that there's something for everyone," Snow said. "We have a bit of Cajun spice, but also lots of Southern lunch fare, soul food, seafood restaurants, bakeries, and cafes that offer more than people typically expect."
Embracing the landscape, Snow said many restaurants along the bayou, or river, have opened outdoor seating so diners can relax by the water while enjoying their meal.
This scenery also means that Monroe and West Monroe have plenty to do for people who enjoy being outside. Landry Vineyards in West Monroe offers tours, tastings and seasonal outdoor concerts. The Black Bayou Lake National Wildlife Refuge offers hiking trails, guided water tours, and a local outfitter that offers kayaks and canoes for rent. And Kiroli Park has 400 acres with a mountain bike trail, all-inclusive playground, dog park, jogging trails, fishing pond, covered picnic areas, and more.
"I think what makes us special is that we don't necessarily have a specific attraction that we're known for, but we do have a wonderful combination of those, no matter what you're interested in," Snow said. "There are so many ways for people to condense unforgettable experiences into one trip."
For more information, visit www.monroe-westmonroe.org.