WEST
The $ 338 million Industrial credit union in Bellingham, Washington Dean Lewis as mortgage director. Lewis brings over 30 years of financial services experience to Industrial from $ 4.6 billion Gesa Credit Union of Richland, Washington, where he served as Regional Vice President of Mortgage Lending, Branch and Call Centers since 2015 . Before entering the world of credit unions, he worked for Wells Fargo as a call center manager and real estate loan service provider overseeing six different departments and over 350 agents. Lewis has more than two decades of experience in the mortgage lending business.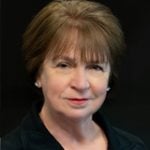 The $ 4.4 billion company based in Vacaville, California Travis Credit Union elected Deborah Aspling Chairwoman of the board, effective at the annual general meeting in April 2021. Aspling was first elected to the board of directors in 2008 and has now been in her management position on the board of directors for the 13th year. You replaced Patricia (Pat) Morenowho served as chairman for the past seven years and has been a board member since 2004. Next to Aspling is the newly elected deputy chairman Kevin Burke. Doug Beaumont, who has served on Travis' board of directors for four years and served on its board of directors from 2013 to 2017, will serve as treasurer. Executive Secretary Mary Coburnwho was appointed to the supervisory board in 1995 and served as chairwoman until she was elected to the board of directors in 2007, was re-elected for a second term.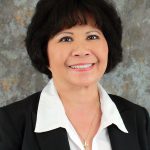 UNCLE credit union ($ 599 million, Livermore, California) re-elected Chung Bothwell as chairman of the board for the 2021-2022 term. Bothwell has starred the financial institution for more than two decades. Employed at Lawrence Livermore National Laboratory, she has extensive experience in financial management, strategic planning, and business administration. A recipient of the J. Alvin George Outstanding Volunteer Award, Bothwell has also led local financial literacy initiatives and campaigned with members of Congress on behalf of credit unions. In addition, the board named John Stein, Ph.D. Deputy Chairman, Mila Shapovalov Treasurer and Clay smith Executive Secretary. Smith succeeds Bob Coreywho is still a board member. Neda gray and Lee Neely also retained their board seats for the new term.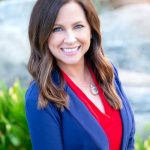 The $ 4.5 billion Mission Federal Credit Union rented Courtney Pendleton as public relations and community manager. Pendleton's responsibilities include overseeing the organization's public relations strategy, managing press and community-related content, building relationships with new and existing nonprofits and local businesses, serving as part of the organization's and the media spokesperson team Development of thought leadership programs. She brings over 18 years of experience, joining Mission Fed from the San Diego County YMCA, where she has spent nearly five years developing and leading public relations and communications strategies and reputation initiatives. Prior to the YMCA, Pendleton was director of communications for the American Red Cross of San Diego / Imperial Counties. She was also a volunteer public relations officer for the Red Cross and a member of the Advanced Public Affairs team. Before that she worked for the PR agency FleishmanHillard for almost eight years.
EAST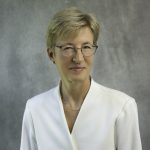 The $ 975 million, headquartered in Marlborough, Massachusetts St. Mary's Credit Union promoted Eileen Potter as Vice President, Controller. Potter joined SMCU in 2012 as vice president of accounting and was promoted to vice president of accounting in 2020. Potter's new responsibilities as Vice President, Controller include preparing the monthly accounting packages for the Audit Committee and the Board of Directors, as well as working with the senior management team to coordinate the creation of an annual budget and manage the relationship with the asset vendors. Potter has worked in the accounting and finance departments of various New England financial institutions for over 30 years and participates in the Read to a Child program at Richer Elementary School in Marlborough.
The $ 550 million Financial Resources Federal Credit Union promoted in Bridgewater, NJ Beth Molinaro Vice President, People and Talents. In her new role, Molinaro will focus on the department's efforts to drive cultural initiatives, performance management, talent acquisition, learning and development, and employee engagement and retention. She joined the credit union in 2018 as a corporate trainer, served on various committees and is currently a director on the board of the Financial Resources FCU Foundation.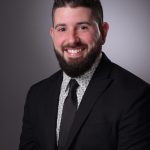 The $ 305 million, Fairhaven, Mass.-Based Alltrust credit union rented Robert Dos Reis as branch manager. Dos Reis has more than seven years of experience in retail banking management. Most recently, he was a branch manager at Pawtucket Credit Union, based in Pawtucket, RI.
MIDDLE WEST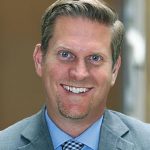 Community First financial advisor hired Kyle Mann as a registered financial advisor serving members of the $ 4.6 billion Neenah, Wisconsin company Community First Credit Union through CUSO Financial Services, LP (CFS), a registered broker-dealer and contractor of CFCU. In his new role, Mann will provide comprehensive financial planning, IRA solutions, 401 (k) rollover options, and retirement planning in the greater Green Bay, Wis., And Lakeshore (Manitowoc and Two Rivers, Wis.) Area. He has more than 15 years of experience in the financial industry, including as a licensed banker, retail mortgage banker and vice president / senior premier banker.
Fremont Federal Credit Union ($ 308 million, Fremont, Ohio) Paul Apodaca as CFO. He succeeds Paul Howard, who was CFO for several years and announced his resignation in July 2021. Apodaca joins Fremont from First Financial Credit Union, where he has served as vice president of finance and data analytics since 2013. Before joining the credit union space, he worked as finance director for Futures of Children and prior to that as finance manager for WONIK Quartz International Corporation. He holds a Masters in Accounting from New Mexico State University and has lectured at several community colleges and universities.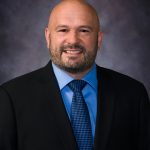 The $ 1.1 billion, Papillion, Neb-based Cobalt credit union rented Jim Brickner and Nick Liston as a mortgage loan officer. In their new roles, they will serve the mortgage financing needs of members and prospective members.
Brickner has extensive experience selling and interacting with the military community through his 20 years serving as an officer in the United States Air Force. He holds an MBA from Trident University of Cypress, California.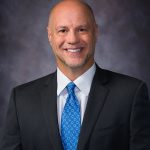 Liston has over 20 years of licensed mortgage lender and real estate professional experience and currently holds its real estate license and mortgage loan license.
CUSOS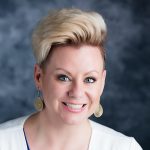 wonder, a central data processing and cloud infrastructure CUSO based in Salt Lake City, Utah Karey Neal in the newly created role of COO. Neal began her credit union career in 2003 as an operations manager at the Statesman Federal Credit Union in Boise, Idaho, which at the time was running Prodigy Core. Two and a half years later, she was named CEO of the credit union, making her the youngest credit union chairman in the state at age 17 and the youngest female credit union chairman in the state. From 2007 to 2009 she also served on the Prodigy Board of Directors.
BUSINESS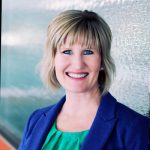 Carla Decker, President / CEO of the $ 78.8 million DC Credit Union in Washington, DC, and CUNA COO Jill Tomalin were on the board of the National Cooperative Association CLUSA International (NCBA-CLUSA).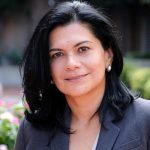 Effective June 16, Decker will serve as the new CEO and Tomalin will be the Executive Secretary. Decker has been a member of the NCBA CLUSA board of directors since 2015.
Please send your people news to Natasha Chilingerian at [email protected]